Washington State is an incredible place to live and a great place to visit. We've lived here all our lives, and while we have our favorites, we still discover places to have fun on our own, with friends, or to recommend to our readers with kids. Washington offers some of the best places to visit with its beautiful coastlines and its snow-capped mountains.
Here are a few suggestions that will help planning your Washington vacation this year.
Whale Watching In The San Juan Islands
The San Juan Islands are a popular destination for whale watching. The orca whales can be found near San Juan Island or Orcas Island for about five months of the year, generally from mid-April through the end of September. Some of these are resident whales, returning every year, and others just passing through.
Orcas are majestic creatures, beautiful to watch, and if you aren't on a cruise to Alaska, the San Juans are a great option. The San Juans are prime viewing areas for orca because of the Pacific Ocean salmon. Salmon is about 95% of what whales eat, so the San Juans provide a veritable smorgasbord of their favorite food. Best viewing times are best at sunrise and twilight, but we've spotted plenty during the middle of the day.
Whale-watching tours leave from various locations, including Seattle, Friday Harbor, Port Townsend, Port Angeles, and Anacortes. Prices vary widely based on what's included, but for planning purposes, budget around $100 for adults and $70 for kids. Many guarantee a whale sighting, and if you don't see one, you can use your ticket for a future tour. Bring sunscreen, a hat, sunglasses, and binoculars.
Volcanoes Of Washington Bike Tours
For an unusual vacation experience try an active volcano bike tour. The tours take you to volcanoes in Washington including Mount St. Helens. I haven't tackled this one as I'm not in shape for this kind of ride, despite assurances that there are tours for all difficulty levels, including for children. It's a look at some stunning scenery as you ride in a loop route of the southern cascades. I've seen it from a car, so can imagine how impressive it is from a bike.
The multi-day experience is one of the best things to do (for those physically fit) and comes with fun activities to accompany the ride – wine tasting, post-ride rubdowns, and delicious and nourishing meals. And lots of talking about where everyone was when Mt. St. Helens erupted.
If you're looking for an outdoor adventure vacation in Washington State, this is a terrific option. And if you're not up to the ride, the trip to Mt. St. Helens is still worth your drive time to visit.
Mt. St. Helens official website here.
Take in the Views From the Space Needle and Kerry Park
The Space Needle was built for the 1962 Seattle World's Fair. The Needle is an iconic feature in the Seattle skyline and appears in most photos of the Seattle area. It's worth a visit, whether you're a visitor or local. We took a trip up a couple of years ago, realizing it had been decades since we had done so.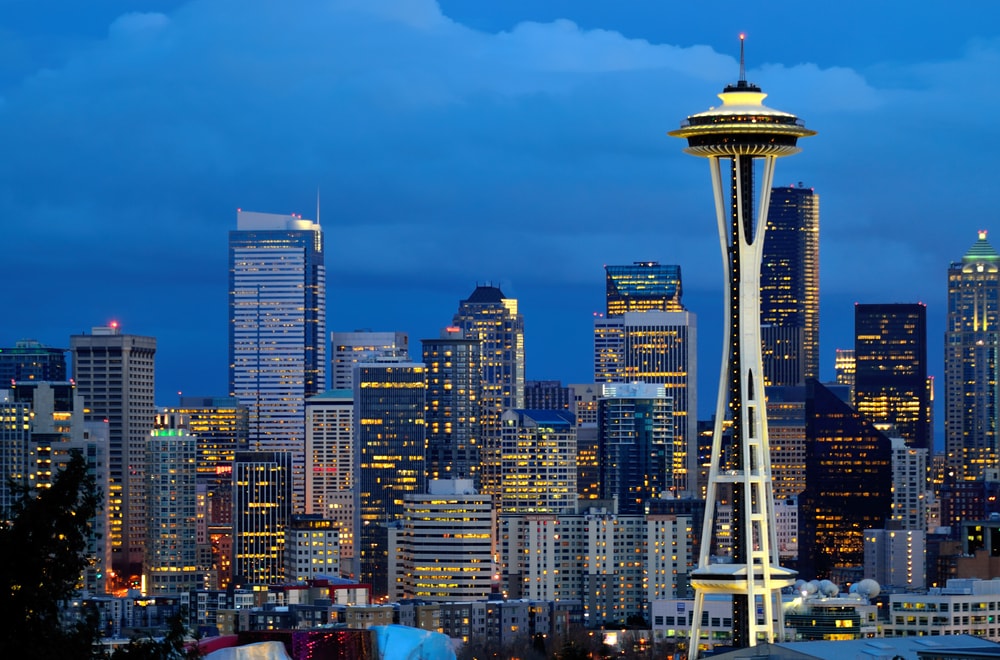 The 43-second ride takes you up 520 feet, traveling at 10 miles per hour, to the top of the Space Needle and the observation deck. By any definition, the views are amazing. You can see Downtown Seattle, the Cascade Mountains, Mount Rainer, and the Olympic Mountains. The rotating observation deck has a glass floor, so don't forget to look down as well as out.
Our recommendation is to make a reservation for cocktails at the Loupe Lounge at sunset. The 360-degree rotation of the observation deck gives you multiple views to toast as you watch the sun go down. We opted for a wine flight and appetizers, which provided a perfect close to a Seattle day. The Loupe Lound is 21 and over only.
If you want a view OF the Space Needle rather than FROM the Needle, Kerry Park is one of Seattle's favorite viewpoints. If you're looking at a southern-facing photo of Seattle, it was likely taken from Kerry Park.
With unobstructed views of the Space Needle and Mount Rainier on a clear day, Kerry Park is located on Queen Anne Hill. It's in a neighborhood residential area, so you have to set out for the park, you're not likely to happen upon it. Kerry Park is also consistently rated as one of Seattle's most romantic places. Chances are you'll see a wedding, wedding or engagement photoshoot while visiting.
After you take in the view, head to Queen Anne Avenue for dozens of dining options.
Space Needle: Seattle Center campus. Official website here.
Kerry Park: 211 W. Highland Dr., Seattle. Official website here.
Ginkgo Petrified Forest Is The Perfect Place To Visit In Summer Months
Ginkgo Petrified Forest State Park is a 7,470-acre park with year-round camping. The park has 27,000 feet of freshwater shoreline on the Wanapum Reservoir in Vantage, Washington. The park is both a state park and a national historic preserve.
In the 1930s, a fossil forest was discovered during highway construction. The petrified wood of many different trees are common in the area, but petrified Ginkgo in rare. Fun fact: Petrified wood in Washington's official state gem.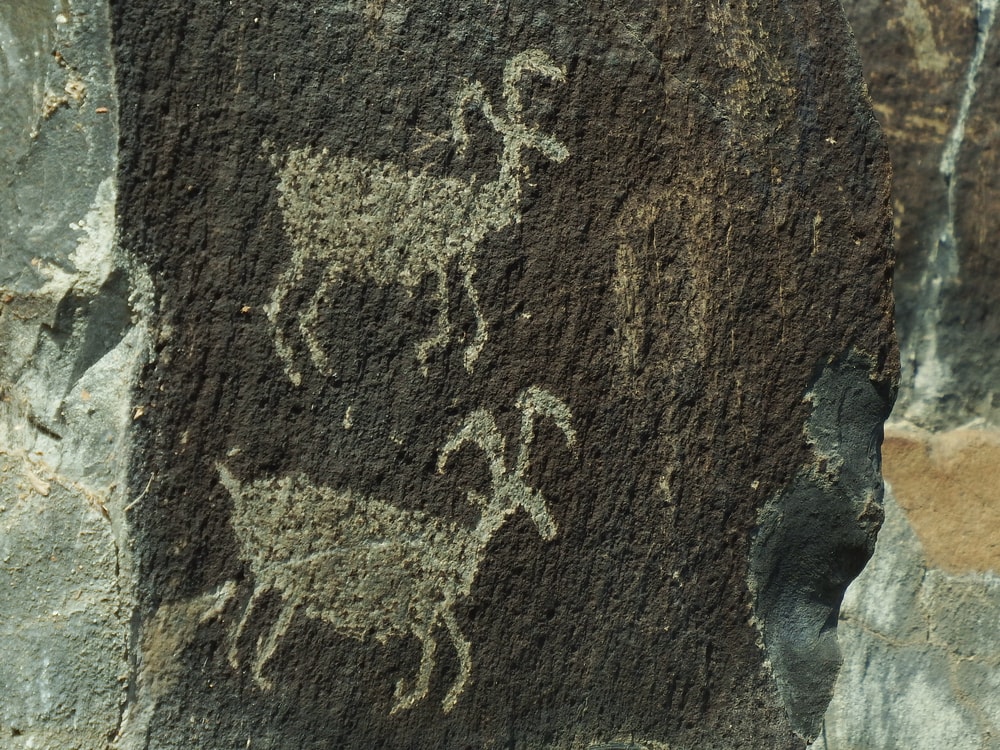 The Wanapum Recreation area has a campground, boat ramp, and a beach suitable for swimming. The Gingko Petrified Forest Interpretive Center has picnic areas in addition to the interpretive displays. the Trailside Museum and Trees of Stone Interpretive Trail includes a mile-and-a-quarter trail that takes you through petrified logs in their original setting. Additional hiking trails are also available.
Gingko Petrified Forest: 4511 Huntzinger Road, Vantage, Washington. Official website here.
Lewis And Clark Expedition Is Great For A Road Trip
The Lewis and Clark National Historic Trail covers over 3,700 miles and passes through 11 states, starting in Illinois and ending on the Oregon Coast. The Trail winds over mountains, along rivers, through high deserts and through plains, and extends into Washington before veering south along the Pacific coast. While it was a mere territory, there were important parts of the expedition that happened in Washington State.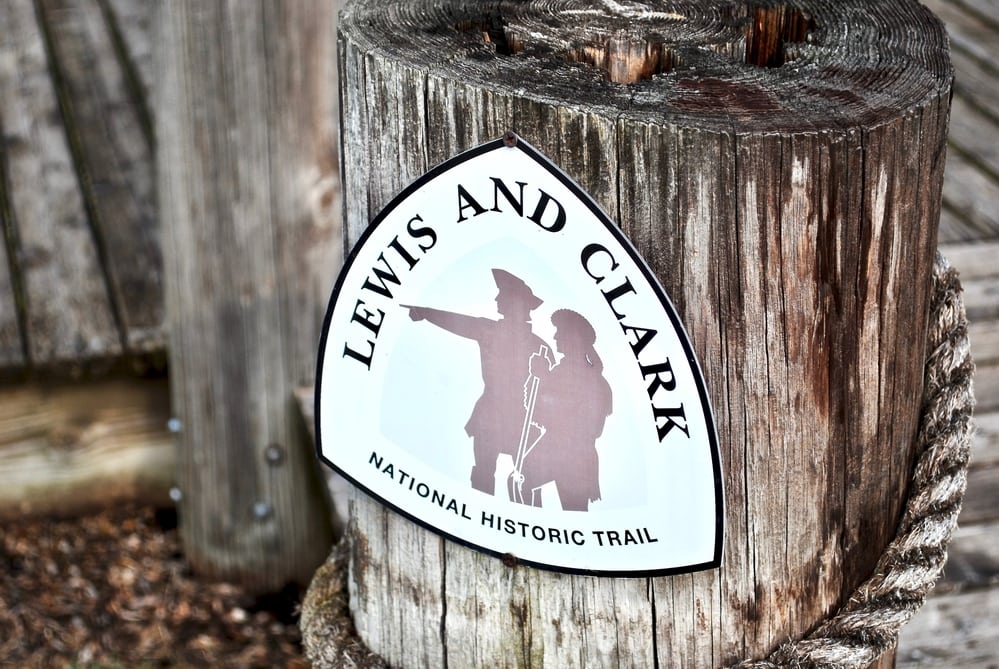 The 36-acre Lewis and Clark Trail State Park is located on the Touchet River in Dayton, Washington. You'll find history, hiking, and camping, along with boating and watersports.
Another option is the Lewis and Clark State Park. It's easy to get them confused as the names are so similar. This larger state park is composed of 616 acres in a stand of old-growth trees just south of Chehalis. The park offers camping, hiking outdoor play and picnic areas, kitchen shelters, and an amphitheater. If you're traveling with your horse, there are even equestrian campsites.
Exploring the Lewis and Clark trail and learning about the expedition live where it happened is a great way to learn, and get your kids enthused about history.
Lewis and Clark Trail State Park official website here.
Lewis and Clark State Park official website here.
Woodland Park Zoo Is An Excellent Place To Spend The Day
My relationship with Woodland Park Zoo goes back to childhood. We'd load up the car, pack a picnic lunch that we'd eat in the parking lot, drive a couple of hours to Seattle, spend the day at the zoo, and drive home. It was a long day, and you'd find my brother and me asleep in the backseat while my father insisted we'd make no bathroom stops along the way.
It was a different zoo then, and I'm glad those small enclosures and glassed-in cages are a thing of the past. Today, Woodland Park Zoo is an award-winning wildlife conservation organization on a mission to save animals and their habitats and is a favorite destination for locals and visitors.
Woodland Park Zoo is located in the Phinney Ridge area and has been serving as the city's zoo for over 100 years. The zoo complex spreads out over 92 acres and includes animals and exhibits, open space, a rose garden, administrative buildings, and parking. Attracting over a million visitors a year, Woodland Park has been nationally recognized for its creative programs, including the gorilla habitat, which is considered the world's first immersion zoo exhibit. The zoo's current animal residents include over 300 animal species, including 35 endangered and five threatened species. On any given day, the zoo offers demonstrations, interactive exhibits, talks with animal caretakers, and other programs that connect the work of the zoo to the visitors.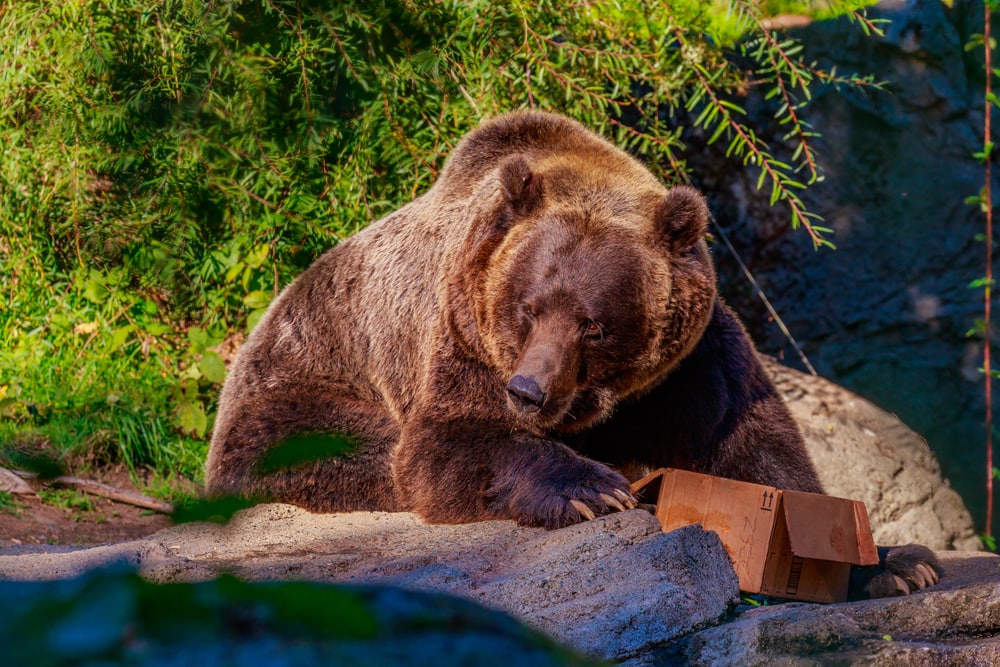 The zoo is divided up into themed areas allowing visitors to spend in-depth time with areas of interest or to quickly assess the highlights of each area. While seeing EVERYTHING the zoo has to offer will take an entire day, and even then you'll have to skip over a few things or rush through many exhibits, a leisurely afternoon will let you see the major highlights and spend additional time in your favorite areas. See our recommendations here.
Note: Woodland Park Zoo is included as an option with the Seattle CityPASS.
Woodland Park Zoo: 5500 Phinney Avenue N., Seattle. Official website here.
Museum Of Flight In Seattle Is A Popular Pacific Northwest Attraction
The Museum of Flight, located at the southern end of Boeing Field (officially called King County International Airport) is a favorite destination for aviation enthusiasts. It's not surprising that this has become a popular tourist destination in a state that has such a strong Boeing presence.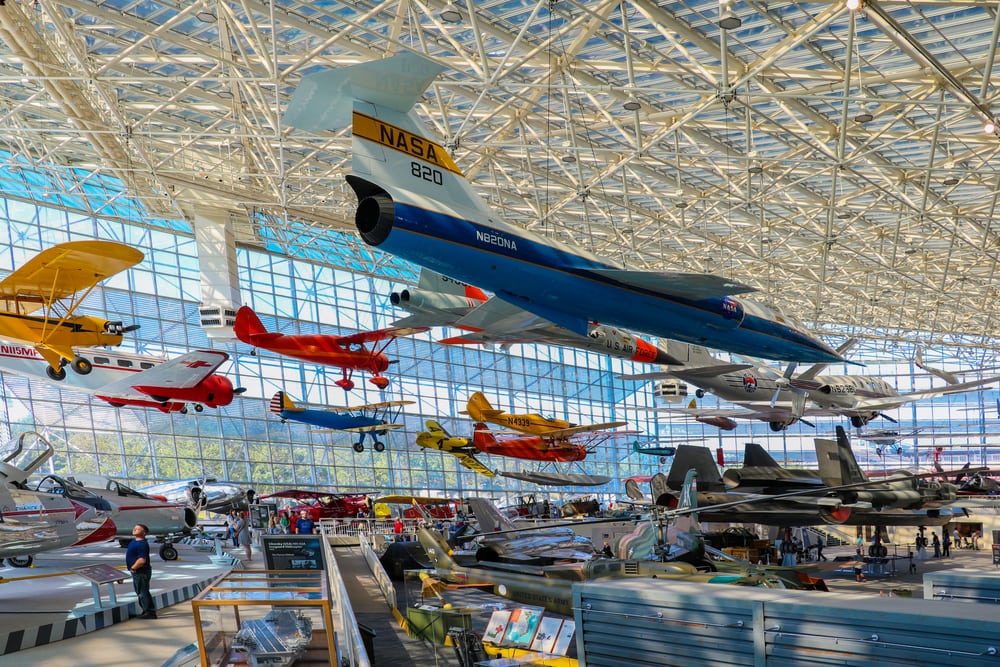 The museum offers visitors a glimpse of the wonder of flight, its history, technology, engineering, and experience. There are over 28 fighter aircraft on display, along with a retrospective of commercial aviation. This is a good museum to visit with children as there are interactive exhibits to keep them engaged. I can normally breeze through a gift shop, but as an AV Geek, I always allow time to dawdle in this one.
If you're a local, keep an eye out for special exhibits hosted at the Museum of Flight. We've seen some great traveling exhibits from the Smithsonian Air & Space Museum.
Museum of Flight: 9404 E. Marginal Way South, Seattle. Official website here.
Washington State History Museum Is A Popular Spot For History Buffs
The Washington State History Museum is located in downtown Tacoma and offers visitors a glimpse into the state's formation and history The museum does a reasonably good job of showcasing the rich cultural heritage of the Native American people who lived here long before white settlers arrived on the scene. It's a complicated history, not always painting our founders in a favorable light, but must be told honestly and accurately.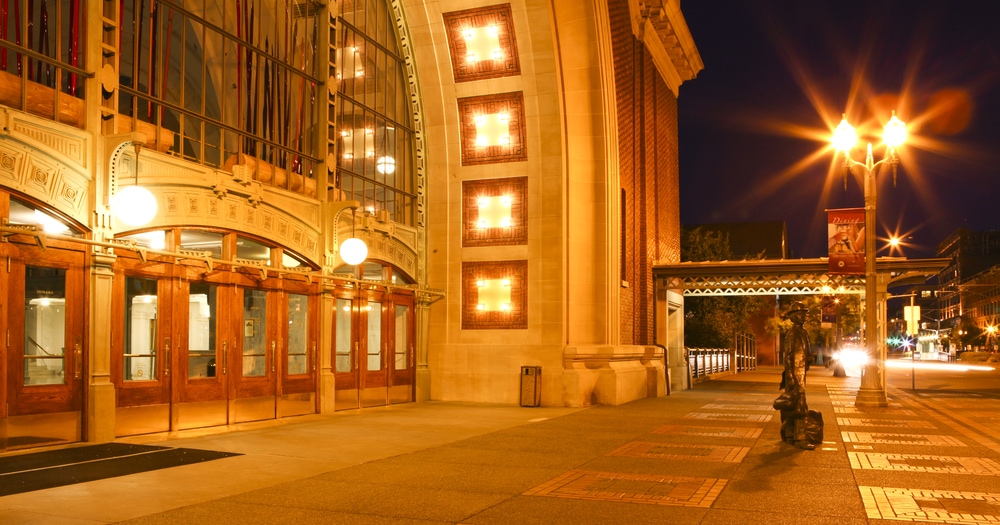 Showing that history can be fun, the museum welcomes younger visitors to visit the history lab, offering a hands-on experience with history.
Washington Site History Museum: 1911 Pacific Avenue, Tacoma. Official website here.
Other Beautiful Places to Visit in Washington State
Known as the Evergreen State, Washington State has a reputation for endless days of rain west. That's part of the reason why the western side of the state is so green and verdant.
But I'll let you in on a secret! Yes, it does rain. But the sun features highly in our summer months, and it helps to make us forget all those other days of rain.
Listing some spots means that I've missed others. And there are endless spots with panoramic views, our national parks are terrific, and the outdoor recreation venues are terrific. It was tough to narrow it down, and sorry if I've missed your favorite, but I'll be adding more to the list a bit later.
Enjoy discovering Washington State.