Just a stone's throw away from the Seattle Center campus, Sal Y Limon captivates guests with tantalizing flavors and warm ambiance. Stepping inside you'll find the vibrant colors of Mexico come to life, along with irresistible aromas of freshly prepared dishes. From sizzling fajitas to mouthwatering enchiladas, every bite at Sal y Limon is an exploration of traditional Mexican fare, crafted with love and passion. campus,
Location: Sal y Limon is located at 10 Mercer Street in Seattle. Official website here.
Menu: Mexican fare more typical of what you'd see in Mexico – ceviche, tamales, molcajete, mole, menudo, and pozole. A few Americanized favorites, so you won't feel completely lost – nachos, enchiladas, and fajitas.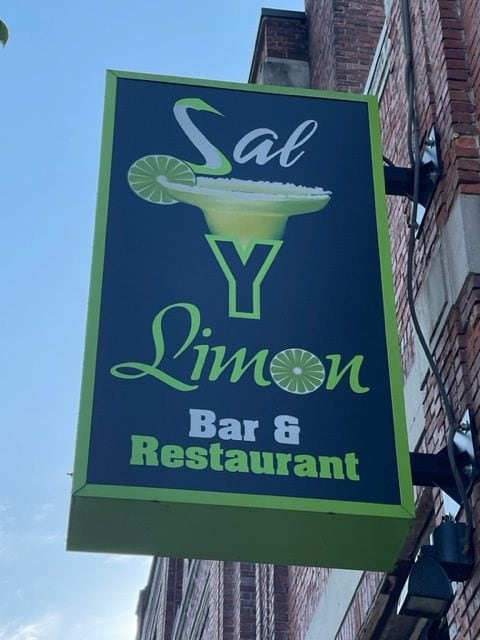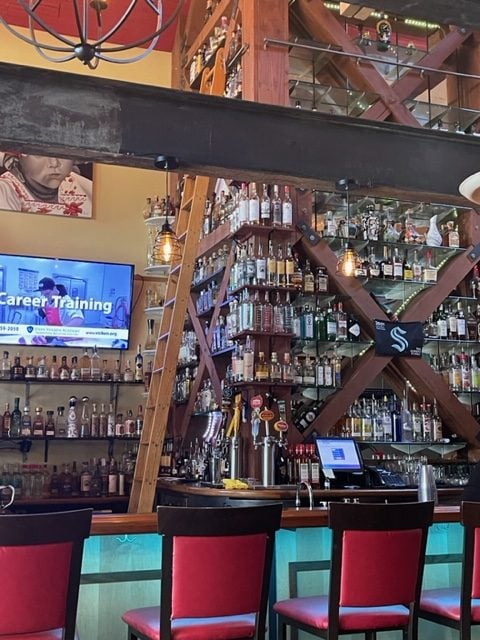 Thoughts: Sal Y Limon has become our go-to spot when we are attending an event at the Seattle Center. It's an easy walk away, we go early enough to avoid the peak event crowds, and the service is always delightful. The restaurant has two levels. Downstairs in the bar, upstairs is family-friendly seating.
Our last visit was before a movie at the Boeing IMAX theater at the Seattle Center. We weren't starving, so wanted to order light and enjoy a cocktail before the movie.
Our order (which parallels our usual choices):
Street tacos: Three small tacos served on a corn tortilla. Choices include asada, pollo, lengua (tongue), carbon, pastor (pork, onion, pineapple), or alambre (steak, bell pepper, bacon, and cheese). Tony usually gets the the alambre. I'm not a fan of bell peppers, so I usually opt for the pastor, but that bacon really levels things up, so I'm reconsidering.
Margaritas: We've tried a variety of these made from scratch cocktails. The Ultimate is our consistent favorite. I recently tried the Chile Mango and it was so spicy that I need a little extra mango to mellow it out to drinkable level.
Beer: The expected Mexican choices of Dos XX, Negra Modelo, and Pacifico. Other domestics and imports are available.
The restaurant is open late, till midnight on weekends, which means it's a great stop after an event as well.
They are also open for lunch, and I've got my eye on the chilaquiles for a return visit. They're one of my favorite brunch dishes, and based on what we've had so far, I'm betting they'll be delicious.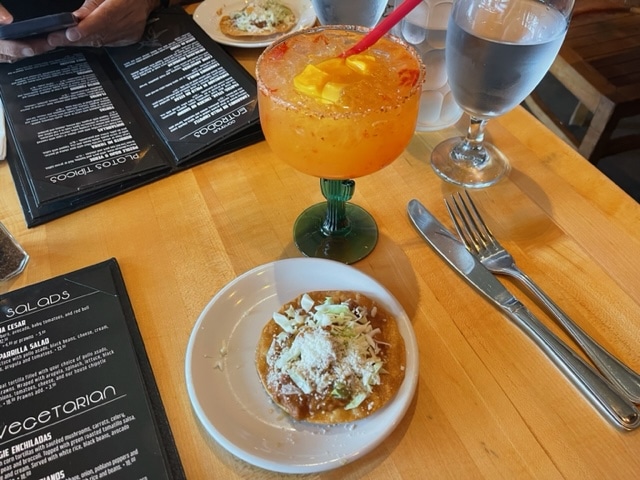 Price: Food and drinks are hand-crafted, and pricing reflects that, without getting carried away.
Street tacos are $12 for the order of three. Most of the other menu items will run you $12-20. Tamales are $4 each and make a nice addition to your order.
Margaritas are $11-13. Beer is $4.50-6. Various specialty cocktails are $8-15.